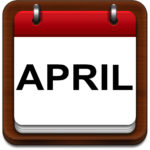 Collaborate 16
Collaborate 16 Conference
April 10-14, 2016
Mandalay Bay Resort and Casino
Las Vegas, NV
www.collaborate.oaug.org/
Oracle users and community members will converge on Las Vegas to share knowledge and get energized to achieve great results. Hundreds of presentations and panels will be packed with latest information and practical tips on Oracle E-Business Suite, Cloud/Fusion Applications, Hyperion, Primavera EPPM, EBS Extensions for Endeca, CRM On Demand, Siebel CRM, BI and EPM, Upgrades, Support, CRM, Financials, HCM, Application Strategy and more! OAUG member discounts and early bird rates are available. For complete information, visit http://collaborate.oaug.org/.
For details on COLLABORATE 16 education and to access the complete schedule, visit https://collaborate.zerista.com/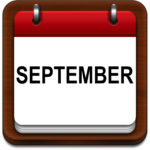 Oracle OpenWorld
OpenWorld Upgrade SIG Experts Panel
Sunday, September 28, from 1:30- 2:15pm
Moscone West – Room 3005
San Francisco, CA
Meeting ID: SIG9190
Mark Clark of O2Works will be on the Upgrade SIG's Expert Panel at the Upgrade Special Interest Group meeting at Oracle Open World. Don't miss the opportunity to meet with our panel of Oracle E-Business Suite experts to discuss the nuances of upgrading. Get your questions answered as our panel of industry experts provides insight into application upgrades and lifecycle management.